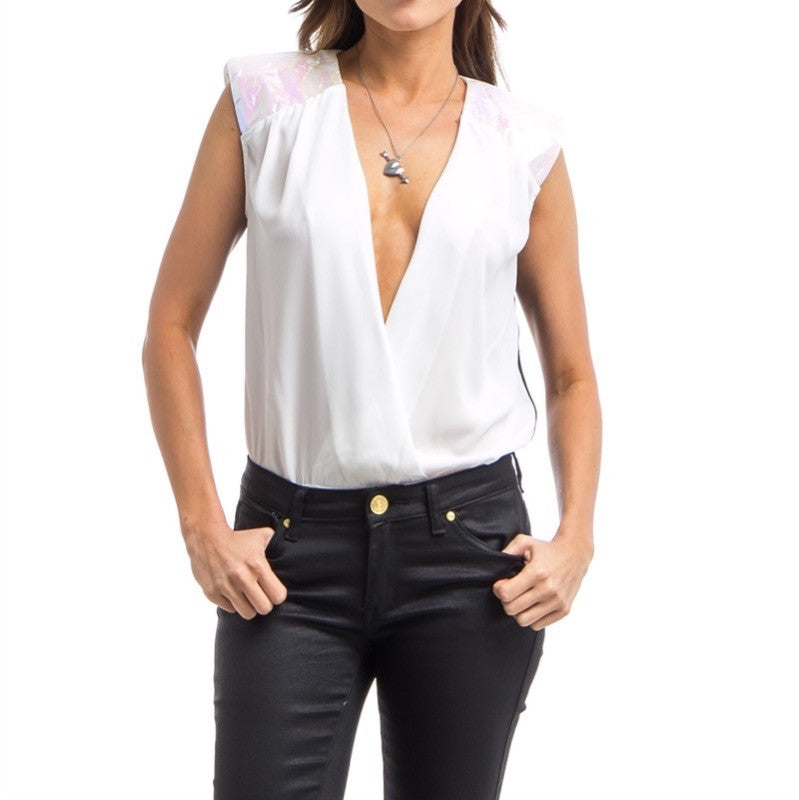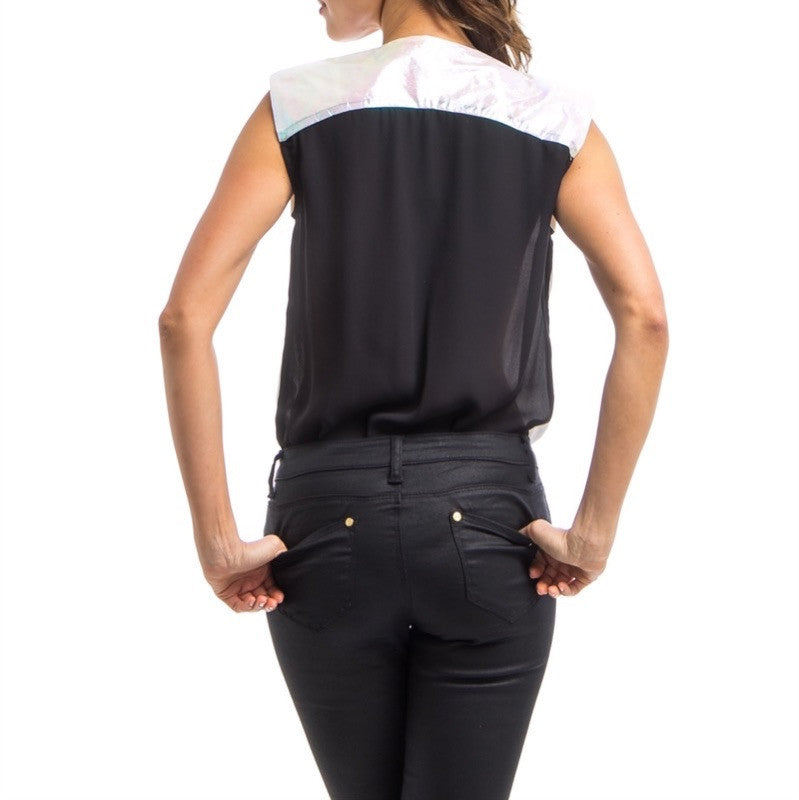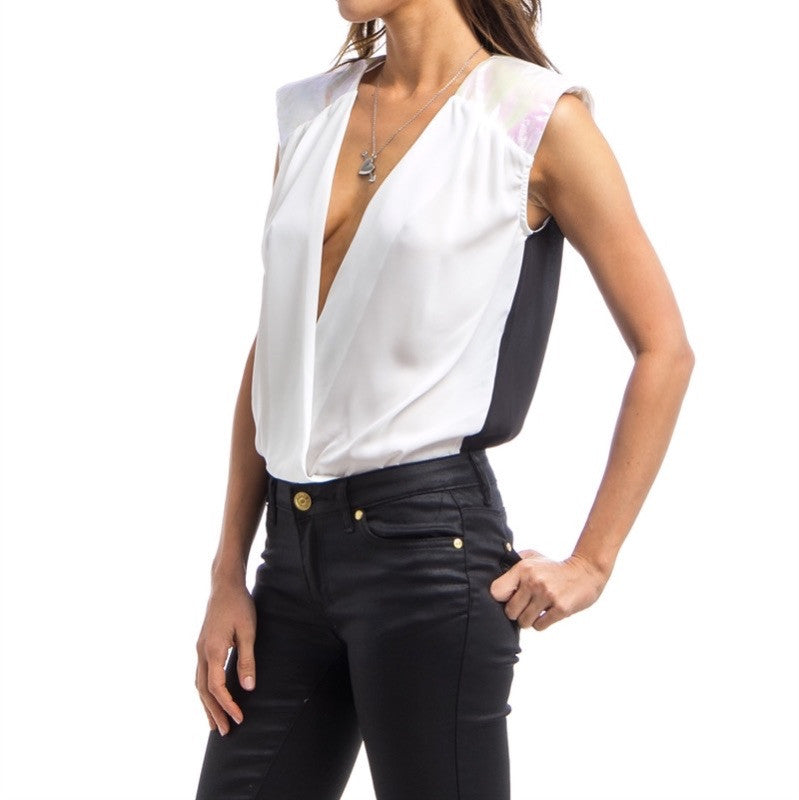 White Metallic Shoulder Plunging Neckline Bodysuit in Black & White
$ 12.95
Ask us a question
This sexy and bold bodysuit will have you on the spotlight.
Deep v-neck
Shiny white metallic shoulder and upper back design
Lightly padded shoulders
Chiffon-like material
Two-toned
Light top
Color: Black & White

Material: Shell 100% Polyester Lining 100% Polyester
Care Instructions: Hand wash recommended
Not all labels fit the same. We hand measure each item to ensure proper fit.
 MEASUREMENTS (inches) Measurements are estimates only. (Actual measurement – Stretches up to) Small: Bust up to 38 / Waist up to 28 / Length 21 Medium: Bust up to 40 / Waist up to 30 / Length 21.5 Large: Bust up to 42 / Waist up to 32 / Length 21.5