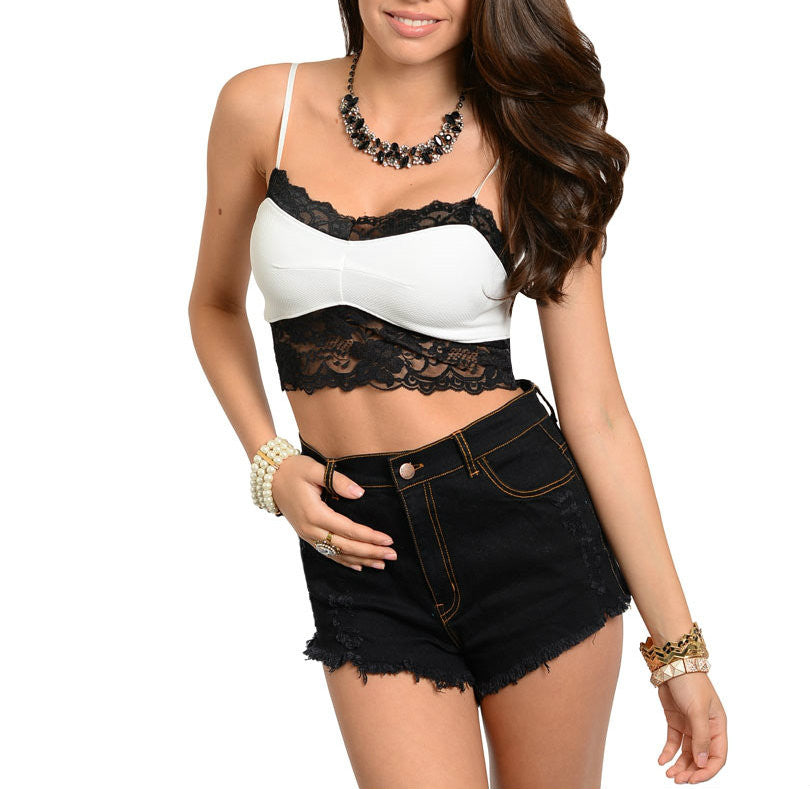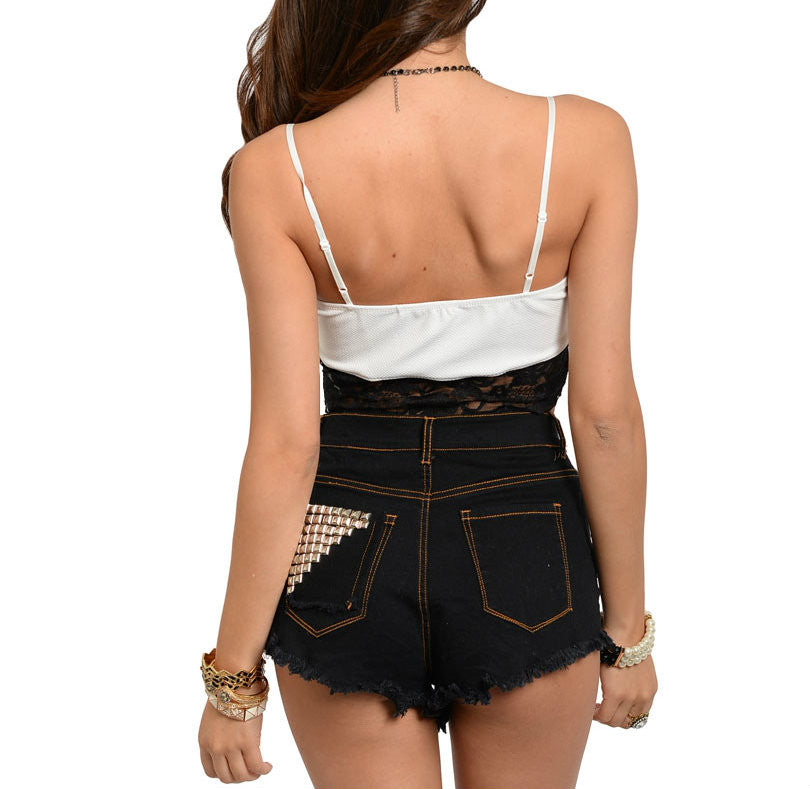 Lace Trim Bralette in White & Black
$ 12.95
Ask us a question
This trendy spaghetti strap bralette / crop top features a lace trim design with adjustable straps in a stretch knit fabric. Accessories not included.
Color
: White with Black lace trim
Care Instructions: Hand wash recommended

Material
: 94% Polyester 6% Spandex

Made in USA
Measurements
Measured in inches.
(Actual measurement – Stretches up to)
Small: 
Bust 28-34 / Length 14
Medium: Bust 30-36 / Length 14
Large: Bust 32-38 / Length 14
Measurements are estimates only.