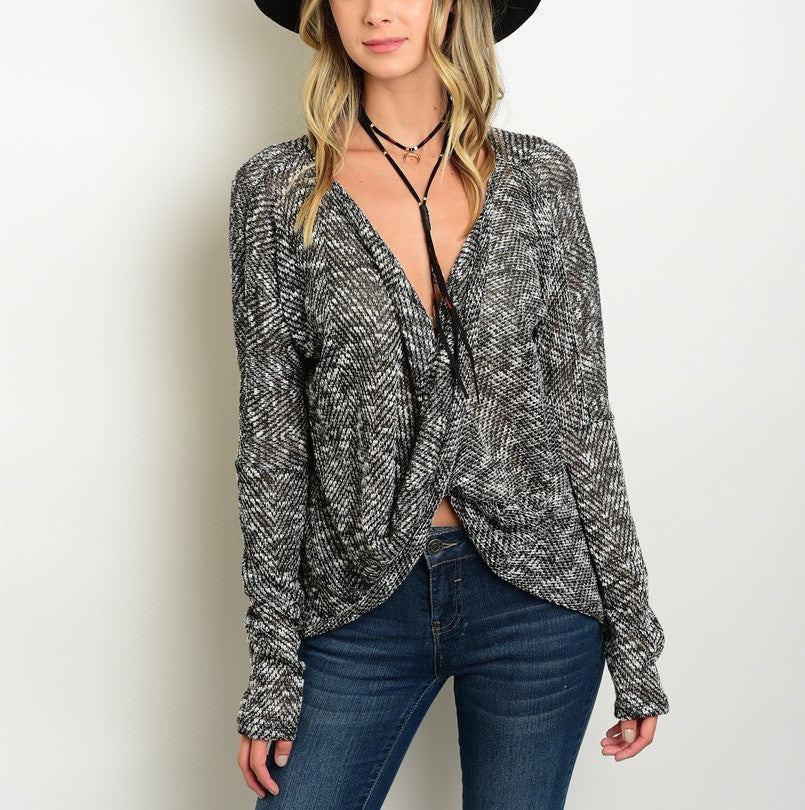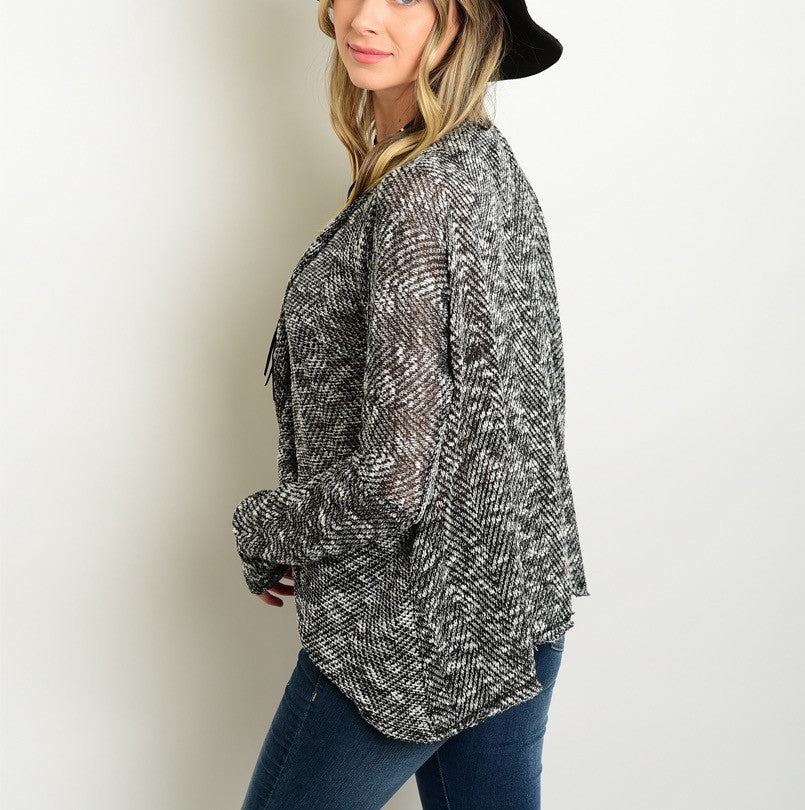 Cross Over Knit Sweater Top in Black & White
$ 17.95
Ask us a question
This trendy sweater shirt features an open cowl neck front with white specs throughout. Loose fit.
Slub knit design
Long sleeves
Tulip front hem
Made in USA
Color: White and Black (appears gray)

Material: 95% Polyester 5% Spandex

Care Instructions: Hand wash recommended
Not all labels fit the same. We hand measure each item to ensure proper fit.
 MEASUREMENTS (inches)Measurements are estimates only. Measured laid flat Small: Bust 36 / Waist 44 / Length 23 Medium: Bust 38 / Waist 36 / Length 23 Large: Bust 40 / Waist 38 / Length 23