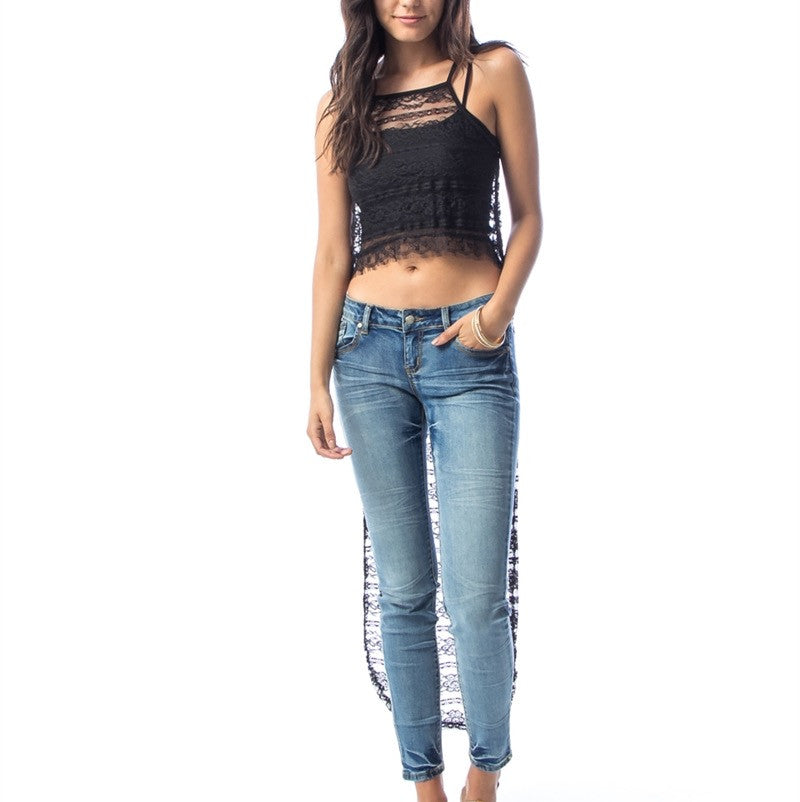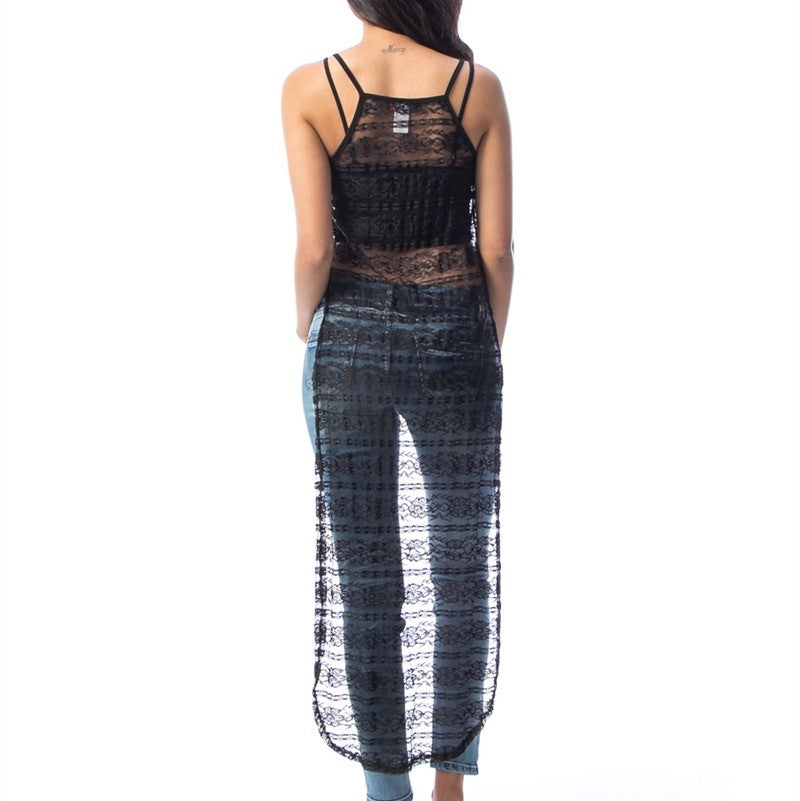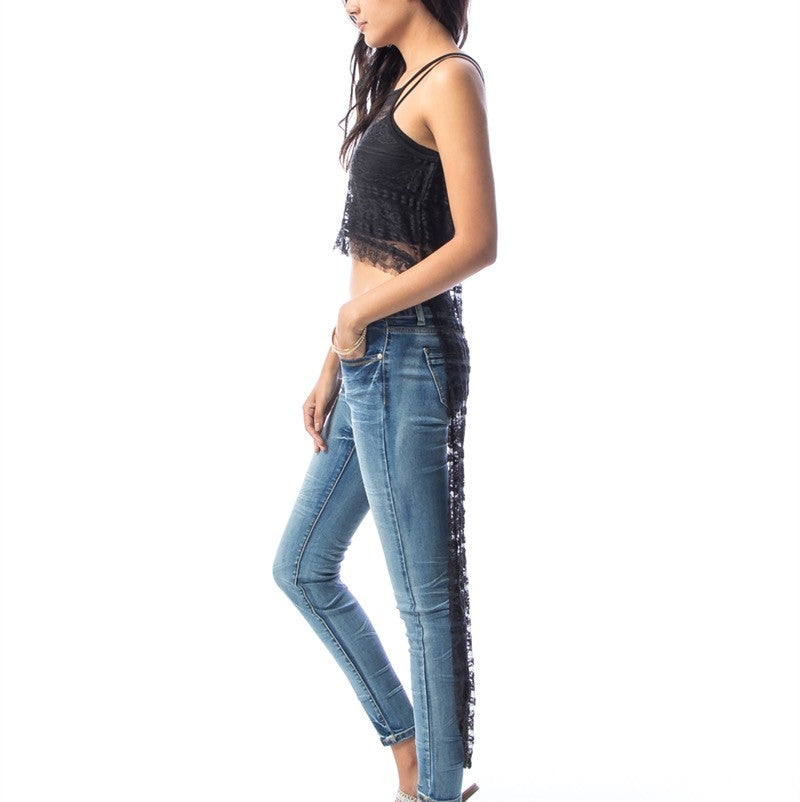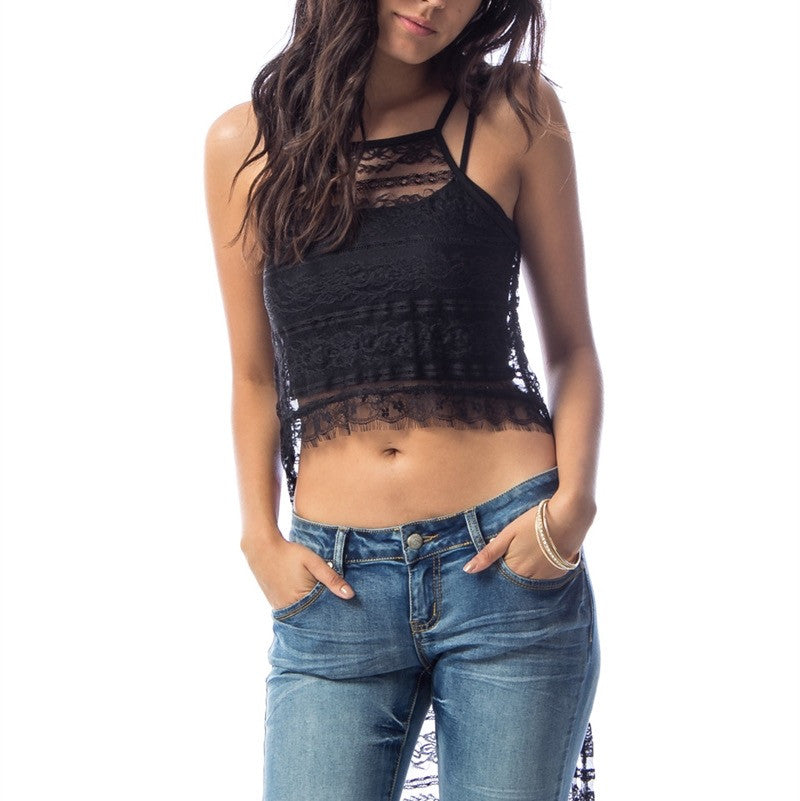 Hi Low Hem Lace Overlay Top in Black
$ 8.95
Ask us a question
Also available in White. This cute lace shirt is one of our favorite summer pieces. Great for the hot season. Pair it with your favorite shorts or jeans and show off your style! Inner shirt not included.
Asymmetric hem
Spaghetti strap
Stretchy
Made in USA
Color: Black

Material: 90% Polyester 10% Spandex

Care Instructions: Hand wash recommended
Not all labels fit the same. We hand measure each item to ensure proper fit.
 MEASUREMENTS (inches) Measurements are estimates only. (Actual measurement – Stretches up to) Small: Bust 32 / Waist 34 / Length Front 16 Back 53 Medium: Bust  34 /Waist 36 / Length Front 17 Back 54 Large: Bust 36 / Waist 38 / Length Front 18 Back 55 X-Large: Bust 38 / Waist 40 / Length Front 19 Back 56